Congratulations to our good friends Kevin and Zeynep, who got married on May 15th in Istanbul – we were able to make it there for the celebrations and decided to make it a long-awaited vacation. One week in Istanbul and one week in Cappadocia, here are a couple of visuals…by the way, a trip to Turkey is highly recommended. Although not as cheap as it used to be for travellers, you can still do it on a budget, especially if you stay off the tourist path and try the local spots like we do.
Istanbul at dusk: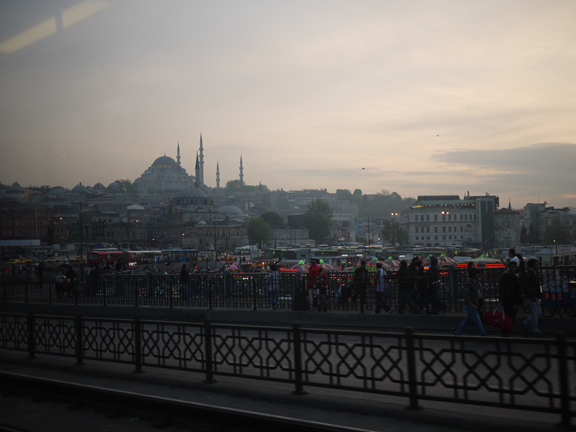 Locals only food: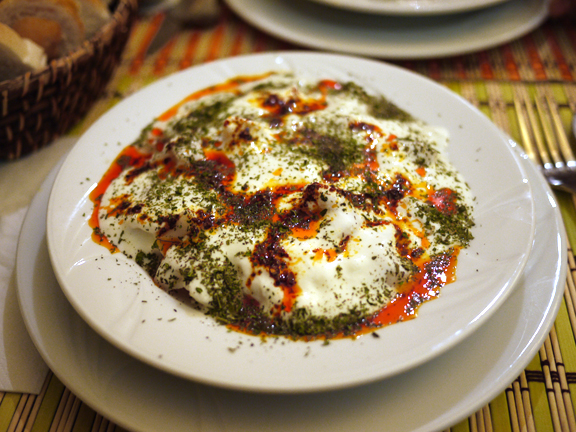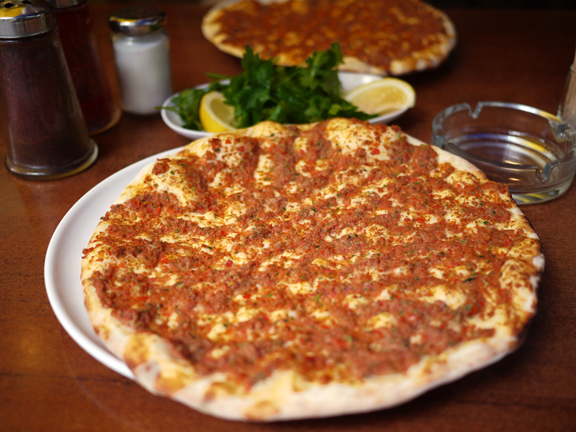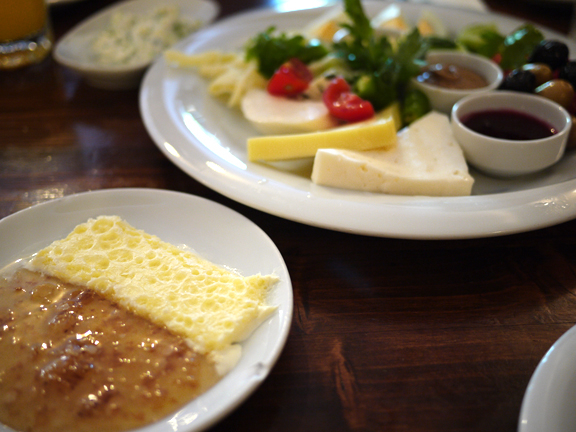 Our hotel in Cappadocia – real cave dwellings and the attached centuries-old Greek house: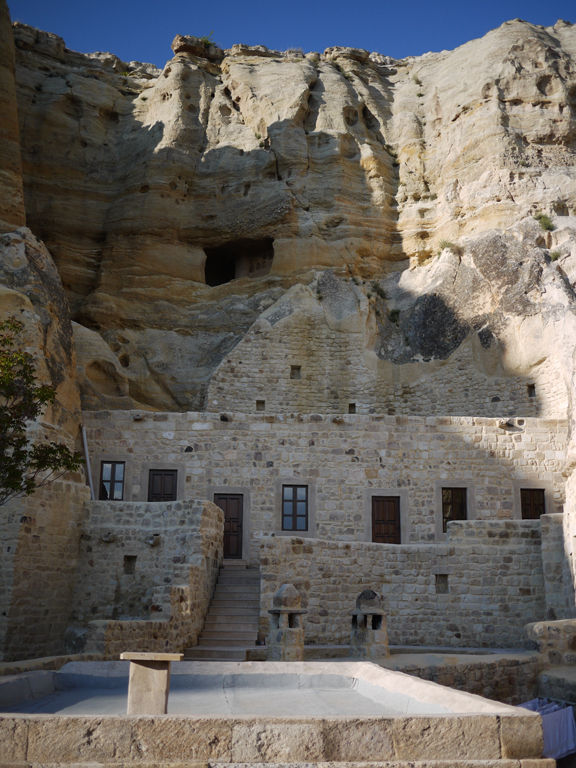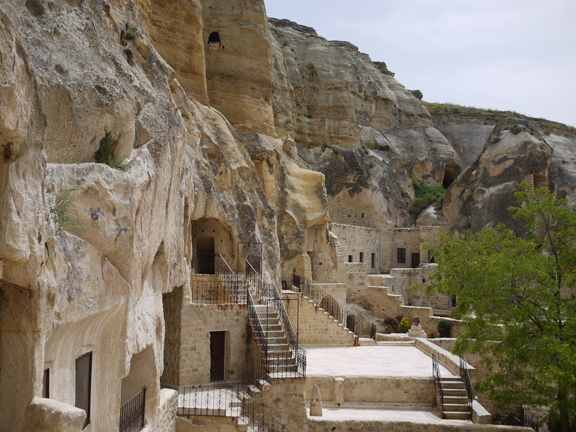 Bad idea free climbing in Cappadocia – not recommended: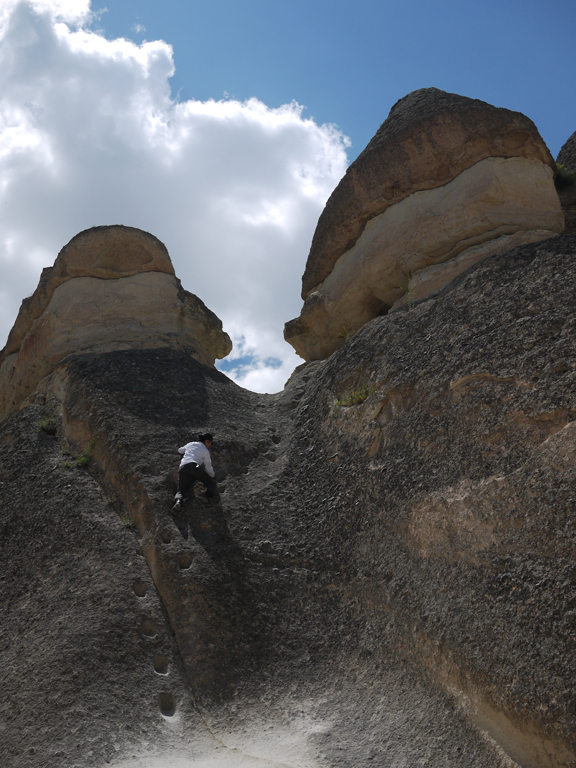 Goreme open air museum – this is the central hub of the Cappadocian experience: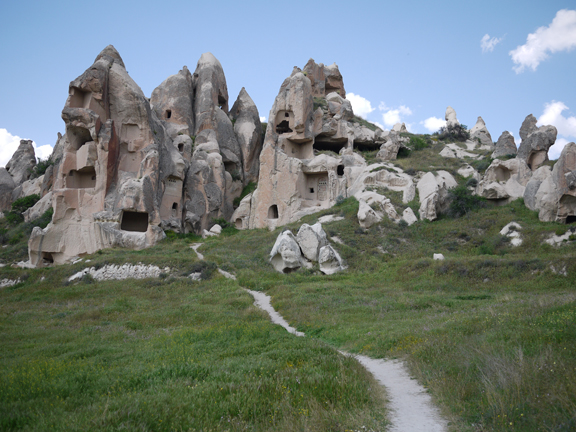 Cappadocia is also the place to get a real, handmade carpet. The real ones are made by the nomadic tribeswomen and are woven from handspun wool. Other traditional textile art includes killims and chofras which are usually a combination of both wool and cotton and have alot of embroidery work. Only the real carpets use the Turkish knot made on the loom. Our man Faruk used to be a carpet man and he set us up with a beauty from his personal collection.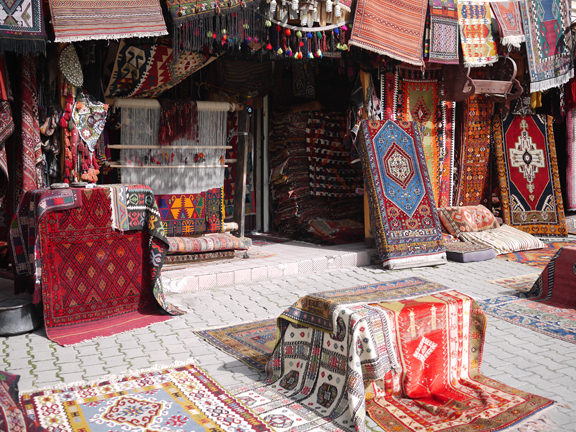 Without a doubt, apart from the carpets, if you ever travel to Turkey you will hear about chai (tea), hammam (Turkish bath), and coffee. The absolute best Turkish coffee to be had is a tiny spot on the Asian side of Istanbul in continous operation since the 1920s called Fazil  Bey, and it was well worth the 1.75 Lira fare for the ferry across the Bosphorous.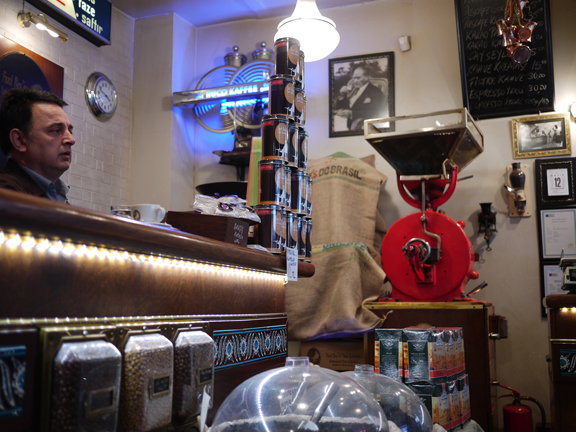 Thank you to all our friends new and old who made the trip to Turkey so memorable!