This has got to be the slowest blog going, but I'm trying here folks. There's been alot of work going on – and I'm realizing that it's pretty fun to actually live the Free & Easy lifestyle. Working in the woodshop during the day, and finally taking advantage of the amazing wildlife activities in Supernatural British Columbia. I got invited to an amazing old school trout fishing lodge and finally got to try the magic of fly fishing. Frustrating yes, but also super rewarding. These little guys got some smoking treatment after soaking in some brine: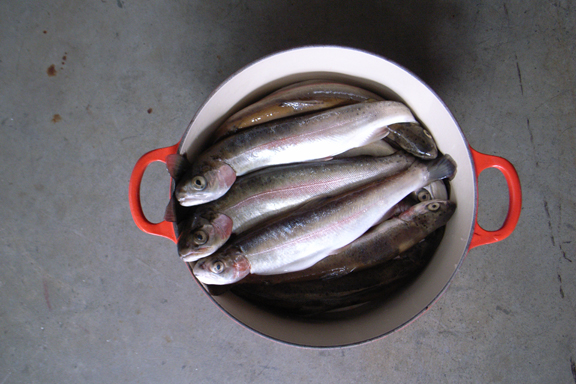 The home-made smoker at Sisley's place – windfall Cherry wood makes for some tasty treats!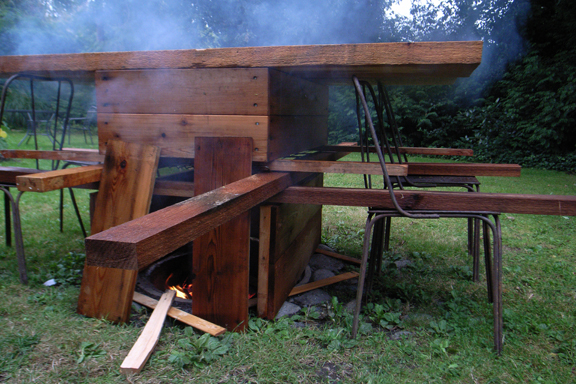 In the previous post I made a bench for the Vancouver Haven crew – they liked it so much I ended up making one for Daniel for their Edmonton Shop.  The interior there is more "modern" so I opted to work with walnut, it was the best I could find, not quartersawn (impossible to find now), and I sorted through the entire lift just to find the right pieces, I think it came out alright: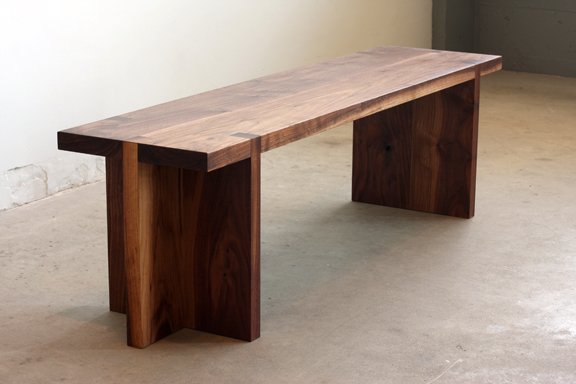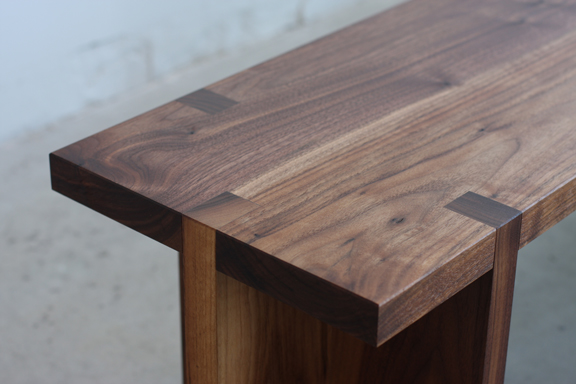 The last couple of months have been hectic though, the main focus being the build-out for the new Roden Gray shop in Gastown, Vancouver. We've run into some problems, but it's been really good working with Rob and Ken on this project, and they have been super helpful in making the design happen.  I've been off-site and in the shop making the fixtures, here is a sneak peek, my good pal Eug has beaten me to the blogging of it so you can check out a couple more photos on his blog (always worth a visit, anyways, PLUS, he is doing an AMAZING music project called Private Release…just try and get your grubby paws on these visionary pieces of 12″ vinyl).